Recently, Onward Cleveland planned an overnight visit to the region of Beit Shean, located in Northern Israel, as Beit Shean holds a special place in all Clevelander's hearts. The two cities have been in a Sister City partnership together since 1995. This special relationship has been a platform for engagement and community development in both places.
While taking part in a water hike at Nachal HaKibutzim and experiencing authentic Kurdish dancing were two enjoyable aspects of our trip, the highlight of the weekend was being exposed to the ethnic foods cooked by some of our local friends.
Along with 15 other participants on my trip, I went on a culinary adventure that captivated the flavors of Persian cuisine. We were invited to a private home and greeted with beautiful floral headpieces and traditional Persian music. No time was wasted and we dug into a feast fit for Persian royalty. Although none of us were familiar with the names of the dishes, it was DELICIOUS.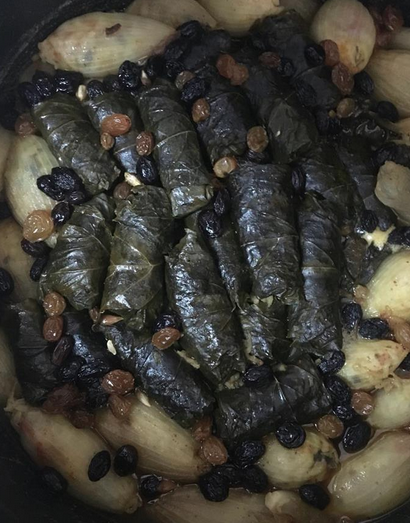 Here is a collection of photos of the dishes I ate!